Download UPDF Reader to open .UPDF and Unshared .PDF Files
UPDF Reader for Windows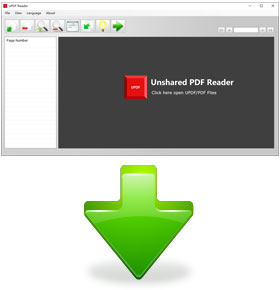 Version: 1.0
File Size: 19 MB
License: Free
OS: XP/Vista/Win7/Win8/Win10/Win11 or Later



Download Now

or Portable Version - ZIP, 20 MB
UPDF Reader for Adnroid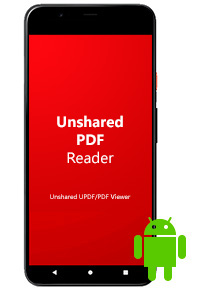 Version: 1.0
File Size: 23 MB
License: Free
OS: Android 6.0 or later





or Download the APK file here
UPDF Reader

UPDF Reader is a free document reader program for opening and viewing unshared PDF and UPDF files created by PDF Unshare product. With UPDF Reader, You can open and view authorized UPDF (.updf) and unshared PDF (.pdf) documents easily on Windows, iOS and Android devices.

UPDF Reader User Interface Languages:

English, French, German, Italian, Spanish, Polish, Simplified Chinese, Traditional Chinese, Arabic, Czech, Greek, Portuguese, Hungarian, Turkish, Russian, Japanese and Korean.